Quote:
Dzik is far from greedy,
Reselling stuff like weiry's baalscript with slight modifications yeah sure...
Quote:
And he does make some very popular / in demand scripts.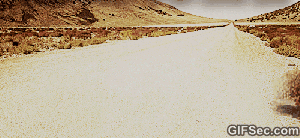 Quote:
he helps loads of people without asking a dime
Yeah noobs not having the slightest clue how to configure a bot. Cleverbot can do that as well.
Quote:
I don't see the problem there, it's like if he isn't doing ASM he's not worth shit. Each his area of expertise.
The demanding price for pretty simple scripts is the issue. You know how much a license of IDA Pro costs 630€?
Now look for what kind of trash is attempted to be sold for 500$.
If you waste several hundred hours for stuff like that you are no expert in that field period.
Quote:
I'll just assume you've not found anything malicious in this release if all you're concerned about is redundancies.
I only checked the ptrs and stubs.
It will definetly crash at some points because there are still mistakes.
Quote:
When cat got around to making a patch he shared it and it was quite different.
See and I am not saying anything else. Now look who wrote the same thing for 1.12 and add 1 and 1 together.
Quote:
Your writing style and the way how you treat ppl is very easy to recognize even if you use one of your multis or fake names like cody or whatever else names you have.
lal
I suggest DM should delete that account then and every other flaming EAST/WEST pvper side effect no more WTFPK ripoffs stealing shit.
Quote:
If you learn something about selling techniques we can speak about this. EOT.
The last small tool I sold got mass shared in South Korea and one user not understanding the purpose complained to Blizzard.