In custom games search for "coach"
There will be 2 maps available (On NA Server)
One is dead, and doesn't work on the new patch, and it's the much better one.
But the other is really good too.
Start a game of Coach Griffith's map
Play vs AI (hard, not VHard) and just work on your macro.
Seriously, ignore everything else but macro.
Work on expanding before 8 mins, then expand again at 12 mins
Aim to have 70 workers between all your bases, and max out at 200/200 asap.
The map will ping you when your making mistakes, and it's a huge help to start building those habbits of making pylons/depots or always be producing units.
Remember, if your just starting out, the difference between bronze and platinum, is macro, not micro.
Steps in being a good player:
Learn how to expand and make money
Learn how to spend the money you make
Learn how to micro your units
Pm me if your interested in talking more.
I run a small team, and just launched a website for the SC scene in the area that I live in.
I pretty much commit all my time to this game
This is VERY VERY true, Macro - Not Micro - Get a Logitech G150 keyboard, (Look Here/Below And Note: i know i said G150, the image below is of the G510, The G150 and G510 are almost identical, just some small app differences...)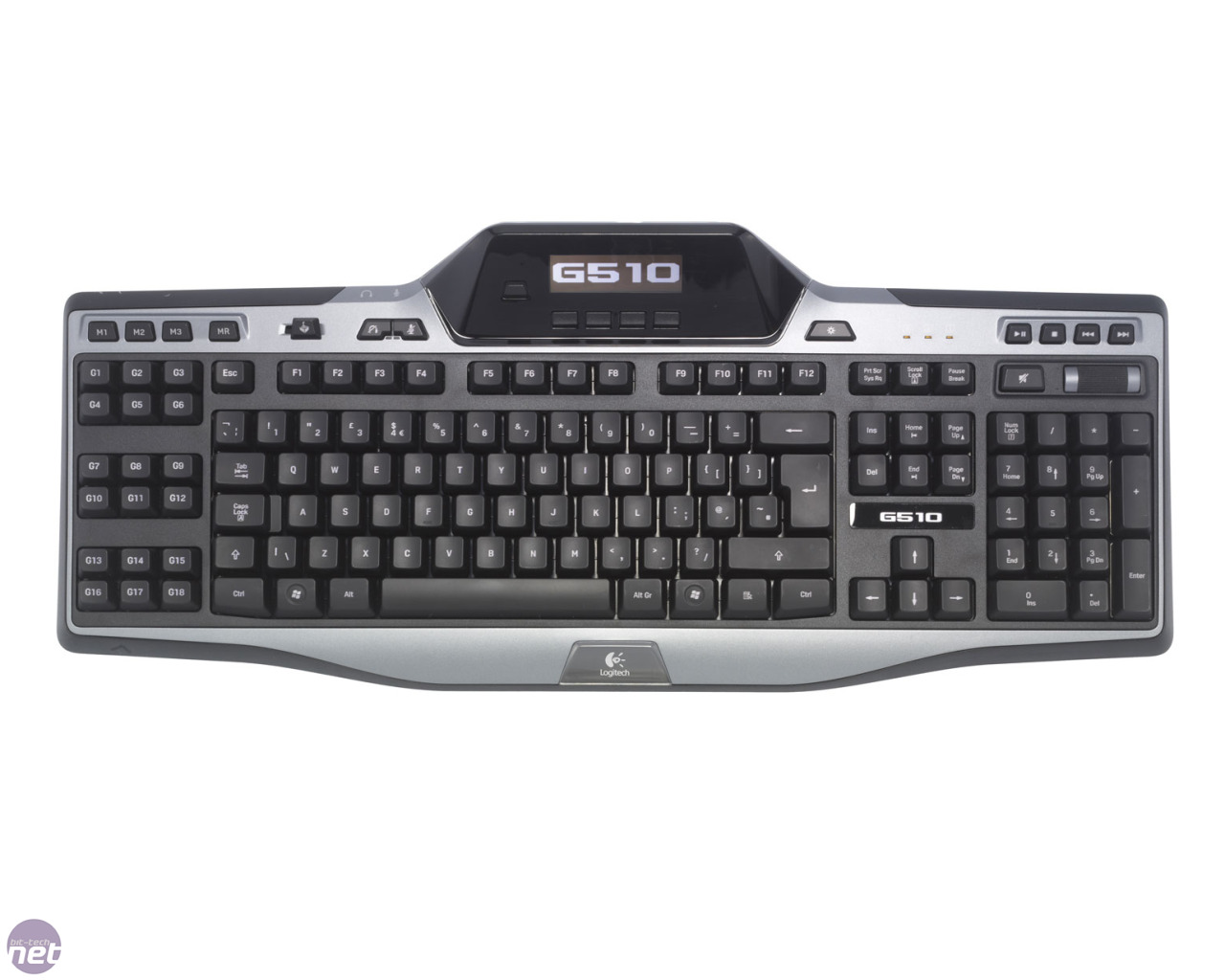 This is the keyboard I have, it's got 18 Macro keys (Far left hand side) You yourself can program EACH key to More than 1 button on the keyboard (say you want something simple like a protoss pylon (and say B is Build and P is Pylon, though its not (unless i've been outdated, and it's changed)) You can program G1 to "B P" in that order, and it'll do 2 keystrokes in 1 for you - NOTE: Anything capable on the keyboard is capable on the G150 keyboard... with that being said, you can do 5-6 keystrokes programmed to 1 of the G keys... ect... enjoy!
PLEASE NOTE:
The G150 keyboard is pricey (compared to normal keyboards, Lower cost than the G510), but it does more than just Binds keystrokes, it can keep track of RSS feeds, Weather, (If you like FPS's such as Battlefield BC2 - this keyboard's display will show health, weapon, ect; as for WoW - it shows Hit points, Weapon damage, Magic, Defence, Ect...) - INSTALL IT WITH THE CD THAT COMES WITH IT, and you can change the backlight color on the keys to one of a million different colors...
For a complete list of some games and apps the G-series keyboards have, Refer Here -
http://www.logitech.com/en-us/265/554?debug=0
- Game List & Utilities (Xfire, ect) *Not a COMPLETE list*